No company or advertiser can ignore the Internet's vast potential in terms of marketing strategies and target audiences. With worldwide exposure and many methods of advertising, the Internet is a priceless tool for anyone looking to market their products, services, or ideas. As one of the giants of the Internet and a popular, formidable search engine, Google is well aware of the value of advertising on the Internet and the challenging, competitive nature of Internet marketing. Google has developed a system called Google AdWords that offers prospective advertisers a compelling method for reaching their target audience.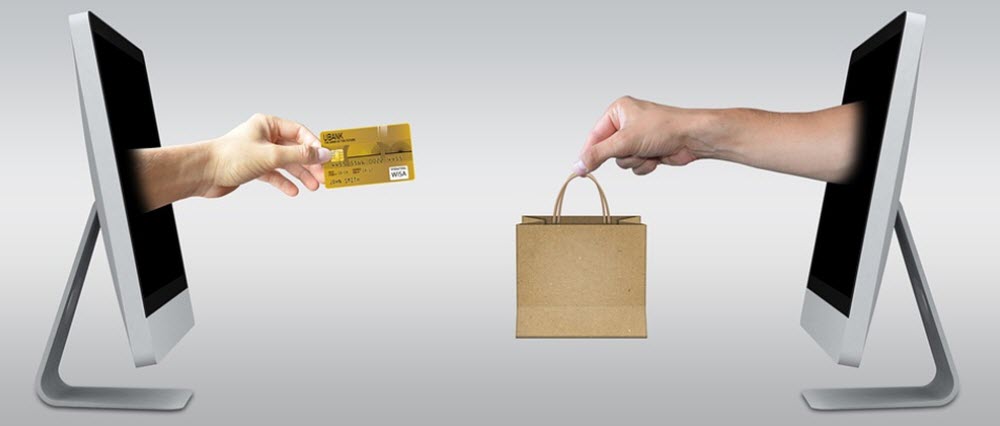 What is Google AdWords?
Google AdWords is a keyword advertising system using the search engine platform and keyword searches to display text, banner, or even video ads. These ads appear next to search results, enticing an audience that is already interested in that particular subject. Google requires advertisers to set up an account with them before beginning an AdWord campaign. Leaving nothing to chance, Google provides a step-by-step platform for creating AdWord campaigns, leading advertisers through creating and implementing their ads, with plenty of tips and information to help streamline their campaigns. The most important step in the creation of an ad is choosing keywords, which are words or phrases that relate to the subject of the ad. With examples and keyword relevance data, Google offers plenty of assistance in choosing keywords.
Google has an entire content network of sites that display AdWord ads, which means the advertiser is not limited to the Google search engine site. Google can automatically match an ad to related sites, or the advertiser has the option to use placement targeting to choose specific sites for their ad to appear. With a simple yet efficient reporting system, advertisers can keep track of their ads' performance and adjust placement or edit the ad as necessary. Advertisers also have the option to limit their ads to a specific city, region, or country, plus they have the ability to control the cost of their advertising campaigns. Since there is no minimum spending requirement and the advertiser is charged only when someone clicks the ad, daily budgets can be set for each ad.
Bids and Quality Score
Creation of an ad does not guarantee that it will be seen, however. AdWords is one of Google's main sources of revenue, so it's not surprising that the chosen cost of an ad factors heavily into placement. The amount the advertiser is willing to pay Google for click-throughs to their ads is called a bid, and the higher the bid, the greater the possibility for placement. Google also determines the order of ads by "quality score" which is a combination of keyword relevancy, historical click-through rates, load times, account standing, and other factors. The quality score can affect the amount of bids—popular ads in good standing may not need as high a bid to be chosen.
Google Gifts
Google is not so altruistic as to offer free advertisement, but their AdWords program is a cheaper, more efficient alternative to other methods of ad placement on the Internet. Searching for and soliciting sites to accept an advertisement is time consuming, labor intensive, and potentially costly. With their wide network of site partnerships, Google offers the very attractive gift of wide exposure, and while Google does require fees, advertisers also receive the gift of precise control over their AdWord campaigns. Simple to create and manage, Google AdWords is an effective tool in the challenging world of Internet marketing.
Affiliate programs and web site marketing is one the fastest ways to make a profitable income online. It is a very popular choice for many, especially for beginners. It allows beginners to slowly maneuver their way through the internet marketing world and learn tried and proven techniques from experienced marketers. However, for an individual just starting out it can be difficult to know which affiliate programs are the best for you and if they cater to the specific niche that you are looking for. There are dozens of affiliate programs to choose from. Even so, only a few prevalent affiliate programs are well-known in the online marketing and business community. Here are an insider's review of the most popular programs out there.
Clickbank Affiliate Program
Clickbank has been providing its services to the online business forum for several years and is well established. There are two options to make a profit on Clickbank. You either sell your own products or resell another's for a portion of their profit. It is a perfect way to get your foot through the door, because ClickBank handles all the processing and payment issues. Their interface is easy to use and to sign up. Yet many entrepreneurs eventually move on to bigger and better things, because Clickbank is extremely competitive and hosts thousands of users. You will not be the only one taking advantage of its basic platform. Clickbank mostly consists of e-books and digital goods that don't usually deliver what it promises. Plus, ClickBank charges a commission fee. So check it out to learn the ropes, but it is not exactly for the long term.
Commission Junction Affiliate Program
Commission Junction is another popular network to choose from. You also will be promoting advertisers' products on here. They have a large clientele from all over the world. There are tons of offers and their conversion rate is quite high. Their program goes by two tier system and pay for clicks, sale, or lead.
Commission Junction is a great way to build relationships with big name companies. Payment is monthly and has a reputation for being delivered at a timely fashion. The best thing is that there are a variety of ways to advertise your niche. Nevertheless, there have been complaints of lack of support and slow tracing of purchases. Members must make a minimum of a hundred dollars in the space of three months to continue on their network. Although you can negotiate with the primer advertiser for payment, it can be frustrating and time consuming to get approved for certain programs.
Pepperjam Affiliate Program
Pepperjam network is a relatively new network compared to ClickBank and Commission Junction, despite its decade in the industry. It is highly praised for its support and offers. Like the others, it is free to join and encourages communication between themselves and its customers. This network is professional, experienced, and knows what its clients need. The network is thorough with high conversion rates and in-depth statistics. Pepperjam provides tutorials which is not often done enough in such a competitive market. This is the type of network that has been long awaited in the affiliate marketing business. Their link generation and transparency is like no other. They are swift and helpful. One of the finest experiences in affiliate programs.
More on Affiliate Programs
Affiliate marketing is no joke. It is not easy and it takes time and dedication. CPA networks do not just approve anyone into their networks. You must show knowledge, expertise, and results in your field. Most CPA networks require that you have a website set up already and call to inquire about your niche's conversions. So research before you decide to step into any of these programs. Many beginners opt to get a mentor to aid them in strategies and techniques. Thousands advertise using Google AdSense, blogs, social networks etc. Most importantly, not everything is legitimate. So check and double check.